Our Team
Ms. Paula Shaffer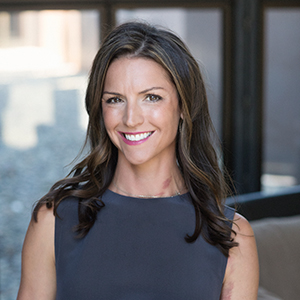 Ms.Shaffer completed her Doctor of Pharmacy didactic requirements and received her BS in Pharmacy from University of Montana School of Pharmacy and Allied health in 2002, graduating with honors and recognized by the prestigious Rho Chi society. She commenced her career in the Reno/Tahoe market, promptly taking a pharmacy management position. While excelling in that capacity, she became the lead immunizer in Northern Nevada, acting as one of the first immunizing pharmacists in the state. She was then entrusted with additional roles in training, education and recruiting capacities. To advance her career, Shaffer moved to Boise and was promoted to Pharmacy District Manager of Idaho, Wyoming, eastern Oregon and Utah, overseeing pharmacy operations in those markets. She was awarded the Rookie-of-the-Year Pharmacy Manager in 2003, Special Recognition Award in 2007 and the Idaho Distinguished Young Pharmacist Award the same year.
Shaffer was recognized on the Distinguished Women in Pharmacy Panel for Idaho State University, served on the Idaho Pharmacy Leadership Council as well as the Medicaid Advisory Committee, and was a member of the ISU Dean's Advisory Council. She was elected President of the Idaho State Pharmacy Association, an organization predominantly composed of independent pharmacy practitioners throughout the state.
An Idaho resident for the past 18 years, Shaffer is home in Ketchum with the loves of her life: children, Huntley (8) and Luella (6), and their goldendoodle, Sunny Love. When they are not road tripping to their native Montana, the family is happy discovering new destinations and exploring the local mountains.
Dr. Catherine Swink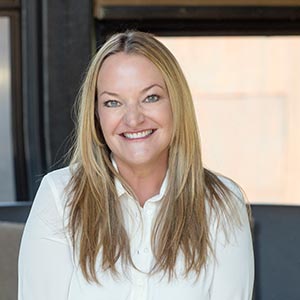 Dr. Catherine Swink obtained her B.A. in Biological Sciences from the University of Southern California in 1994. During her undergraduate studies she traveled around the world with the Semester at Sea program visiting 9 countries in 3 continents in 100 days. She later returned to University of Southern California to receive her Doctor of Pharmacy (PharmD) in 1999. During her graduating year, she was awarded the prestigious Ralphs Company Award for outstanding performance in clinical pharmacy for her class. She then completed a Pharmacy Practice Residency for Providence Hospital in Portland, Oregon. She was recruited back to USC to be Director of the USC Pharmacy at Doheny Eye Institute. While on faculty at USC she was also an Associate Professor at the school of pharmacy where she was in charge of the pharmaceutical care curriculum. In 2002, she moved to Idaho to start a family. She worked at Karen's Family Pharmacy for 2 years where she initiated the Valley's first pharmacy provided immunization practice. She later became manager of a large retail chain. During her 7 years there, she has been named Rookie Pharmacy Manager of the Year and twice was honored as Manager of the Year.
She has called the Wood River Valley home for the last 20 years. When not at the Apothecary you can find her skiing, hiking or playing a round of golf. She lives in Hailey with her daughter, Jesse (16) and son, Will (14).
Dr. Ashlyn Conlin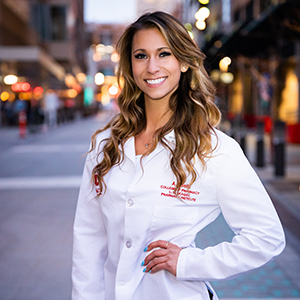 Ashlyn Conlin received her Doctor of Pharmacy from the University of Utah College of Pharmacy and has worked at the University of Utah Hospital, Huntsman Cancer Institute, and University Compounding Pharmacy in the last 4 years of being in Utah. Prior to pharmacy school, she played collegiate soccer at the University of Nevada, Reno but unfortunately, sustained one too many concussions and was unable to continue playing. Ashlyn didn't lose her love for health and fitness and went on to become a Certified Personal Trainer during her undergraduate career and still continues to train on her free time. During her sophomore year at UNR, she interned at Gilead Sciences where she helped develop Biktarvy – one of the newer HIV medications.
During her doctoral program at the University of Utah, Ashlyn was selected as a Bennion Center Scholar, which involved a rigorous three-year commitment where she further developed leadership skills through partnering with local organizations to tackle a pressing community need. Ashlyn loves to travel and set out on various missions around the world, including Ghana and the Philippines, to provide care for the underserved and underrepresented populations of the world. When Ashlyn is not busy at the pharmacy, you can find her hiking, skiing, biking, fishing, and camping in the mountains.
Dr. Taylor Chavez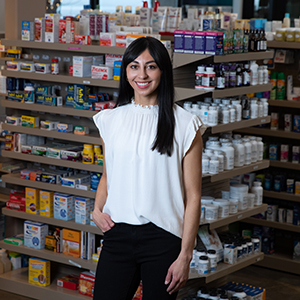 Taylor received her Doctorate of Pharmacy from Idaho State University in 2017. She got her start in pharmacy as a technician at Valley Apothecary in 2012. Intrigued by the profession, she continued her path to become a pharmacist at the College of Southern Idaho, where she helped create and later became president of the school's first Pharmacy Club. After completing her associate's degree in Pre-Pharmacy, she attended Idaho State University. During her breaks from school, she continued to work at Valley Apothecary as a student pharmacist. She graduated with honors from the Rho Chi Society. After graduation, she worked at Walgreens for three years in Twin Falls, ID. She was recruited back to Valley Apothecary after the birth of her daughter. She is excited to be back to serve patients in the Wood River Valley to provide point of care testing. She currently lives in Carey with her husband, Tyler, and daughter, Tori (2).
Norah Keefer-Lee, CPhT/Pharmacy Specialist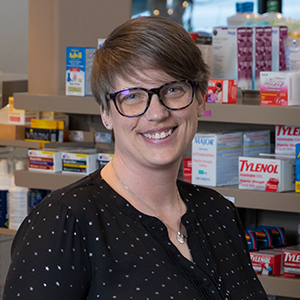 Norah Keefer-Lee just celebrated 6 years with Valley Apothecary. As a born and raised local with a wife of 10 years she has raised her own family here in the WR valley. She shares her home in Bellevue with a pack of 3 chihuahuas. A love of Math and science steered her from a career as a waitress to becoming a pharmacy technician. She enjoys spending her free time with her family locally, in Camas County and in Twin Falls. Her passion is compounding medications, using her experience from the kitchen to perfect formulas in our lab.
Cindie Escalante, Pharmacy Technician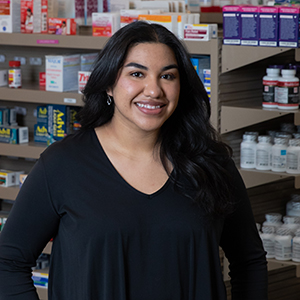 Cindie is from Carson City, NV and is now living in Ketchum, ID with her roommate and 2 cats, Tilly and Kovu. She has been working in pharmacy for 3 years and through this work, is now wanting to pursue her career as a pharmacist. She has her bachelor's degree from Brigham Young University – Idaho in public health and with a few more prerequisites will be ready to start applying to pharmacy schools.
Alexus Stone, Pharmacy Technician-in-Training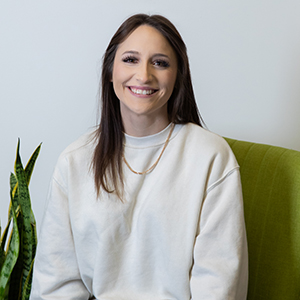 Alexus joined Valley Apothecary in the fall of 2021. Prior to pharmacy, she worked in the behavioral health and service industry throughout Idaho, Oregon and California. Settling in Carey, Alexus is home with her partner, Mike, and son, Peyton. We are fortunate to have Alexus as part of our team as she pursues her dream of teaching young Idahoans.